Autonomous Ships
ACCELERATING A 'SMART' PATH TO AUTONOMOUS CAPABILITY
Austal is working closely with the United States Navy and Royal Australian Navy to integrate and enhance - not replace – the mission capability of crewed platforms. Working together with government and Industry, we will transform, and improve, the ability to fight and win at sea.
AUSTAL IS LEADING THE PATROL BOAT AUTONOMY TRIAL, DELIVERING BETTER UNDERSTANDING AND CAPABILITY INTO THE INDO-PACIFIC.
Austal is working together with Commonwealth and Industry partners, to lead the ambitious work on the Patrol Boat Autonomy Trial (PBAT). This trial, harnessing our SMART (Self-guided Maritime and Remote Technologies), will couple Austal's experience as the expert designer and manufacturer of the Armidale Class Patrol Boat, with L3Harris experience, a world leader in autonomous vessel  technology, to jointly develop a proof-of-concept demonstration of autonomous capability, guided by Trusted Autonomous Systems, for the Commonwealth of Australia.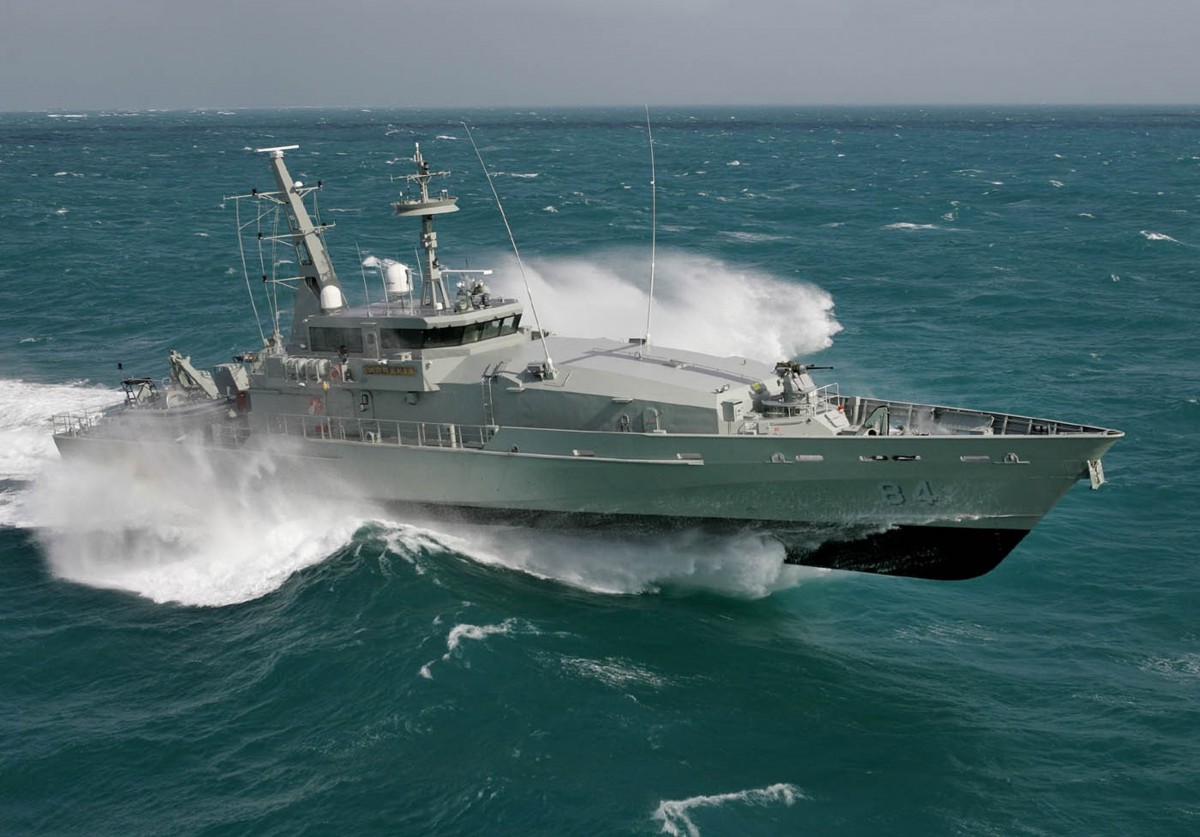 PBAT will:
Significantly progress the concept of operations and the certification approach;
Increase the understanding of fuel management, communication, and navigation systems to be made autonomous;
Investigate and understand the sustained operation of shipboard mechanical systems without crew intervention, including systems redundancy and reliability to support operations at sea for extended periods;
Provide input to long-term risk reduction for future naval projects, considering remote or autonomous vessels. This will be extended to other sensors and autonomous vehicles once the initial trial is compete; and
Transfer lessons learned on the application of remote or autonomous systems to the RAN's current fleet to potentially optimise crew workload. Remote and autonomous operation has the potential to reduce crew workload and increase operational safety by reducing human error.
TEAMING UP WITH OUR U.S COLLEAGUES TO LEVERAGE LEARNING
Austal USA was recently awarded a $44 million autonomous design and construction contract by the U.S Navy, to deliver autonomous capabilities to the Expeditionary Fast Transport (EPF13), while retaining capability for manned operations.
This ship is a multi-use military platform capable of rapidly transporting troops and their equipment, supporting humanitarian relief or operational efforts, and can operate in shallow waters. This project will include installation of a perception and autonomy control suites, as well as several automation enhancements to the machinery plant, improving the hull, mechanical and electrical reliability while reducing the amount of personnel required for operations and maintenance at sea. The evolution of this platform and its deployed performance delivers unmatched value to the warfighter. Our expert Australian team aims to capitalise on any U.S learnings to accelerate capability into the Indo-Pacific region. The potential of the EPF to operate unmanned opens the door to a range of new missions ranging from logistics support, to mine warfare and strike operations.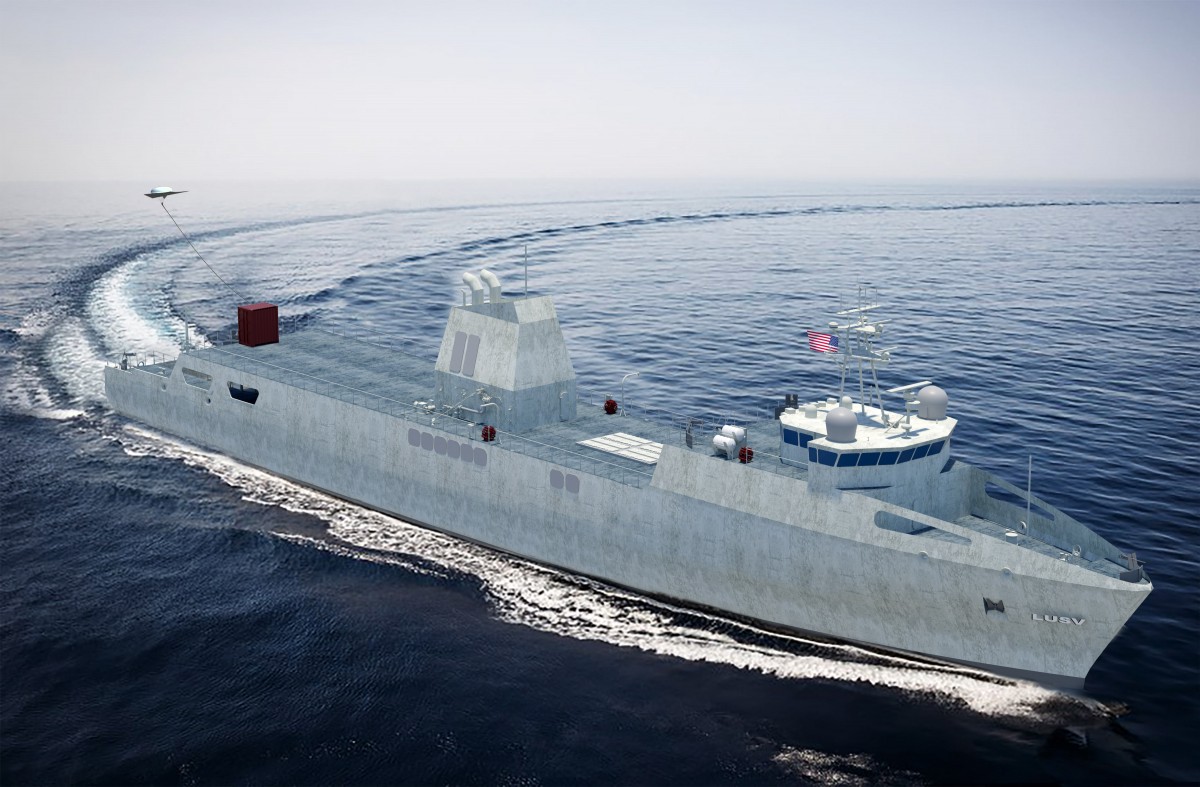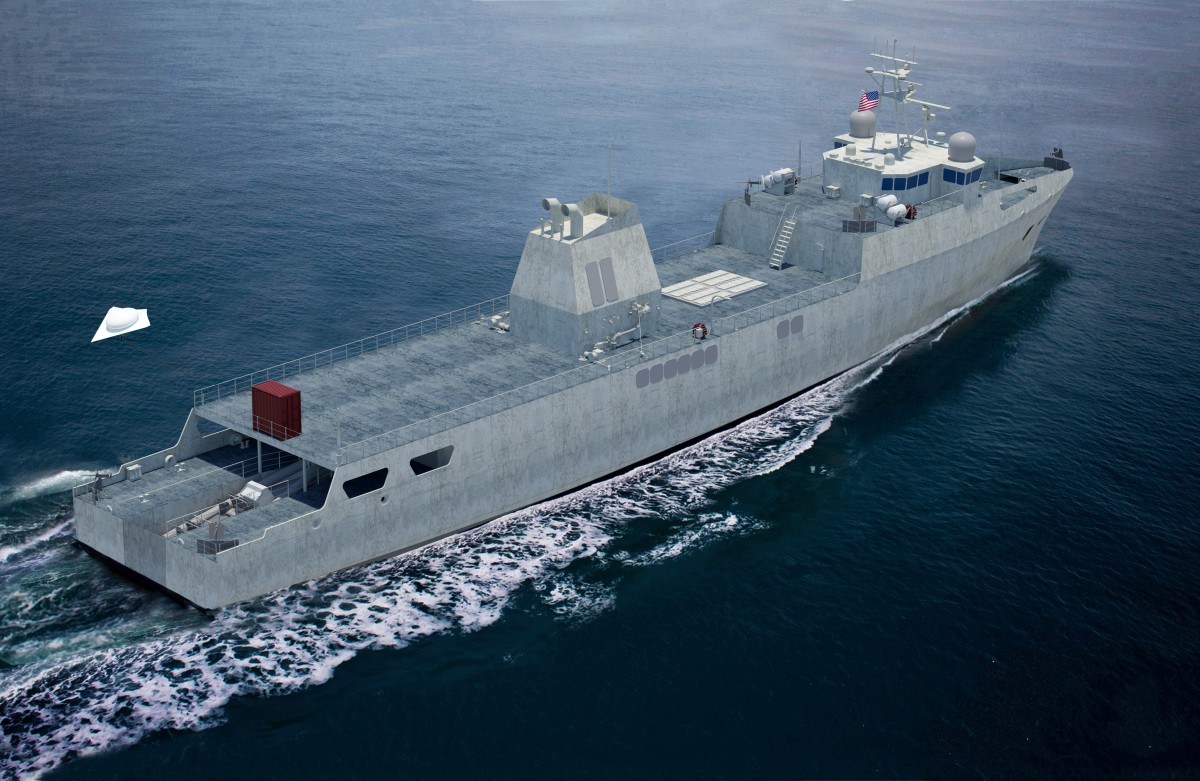 Above: Austal USA's Large Unmanned Surface Vessel
DOWNLOAD our Autonomous Capability Flyer (PDF):