March 26, 2015
First Of Two Bay Class Patrol Boats Gifted To Malaysian Maritime Enforcement Agency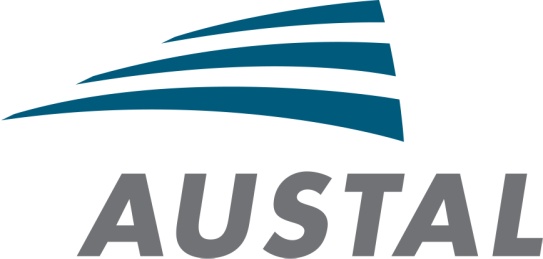 The Prime Minister of Malaysia, Najib Razak has inspected the first of two Austal-built Bay Class Patrol Boats gifted to the Malaysian Maritime Enforcement Agency (MMEA) by the Australian Government, at an event held in Port Klang, Malaysia on Tuesday 17 March 2015.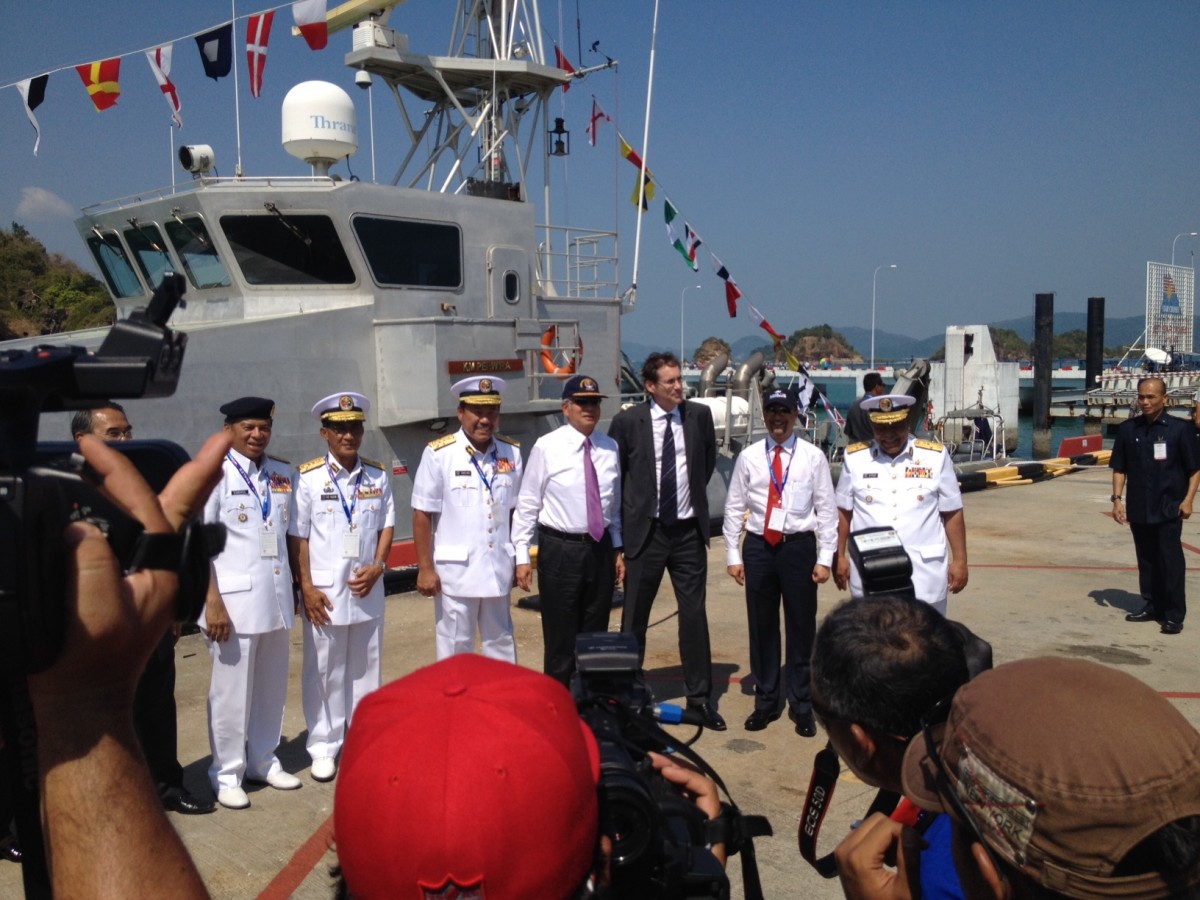 Prime Minister of Malaysia, Najib Razak inspecting KM Perwira.
The 38m Bay Class Patrol Boat, previously the ACV Arnhem Bay and now KM Perwira, was received by the MMEA following a flag-transfer ceremony held in Cairns, Queensland, Australia on 10th February 2015.  A second vessel is due for delivery in April/May 2015.
Austal's Vice President International Sales and Marketing, Dave Shiner attended the event and noted the warm reception that the vessel received.
"The Austal designed and built Bay Class vessels are robust and cost effective patrol boats that have provided outstanding service to the Australian Customs and Border Protection Service (ACBPS) over their first 15 years of life," said Mr Shiner.  "Their proven ability to meet the challenges of search and rescue in rough weather conditions around Australia means they will be an excellent addition to the MMEA fleet. The vessel's aluminium construction, which requires less installed power than steel hulled equivalents, delivers better performance, lower fuel consumption and lower maintenance costs year-in, year-out; ensuring greater capability in the long run."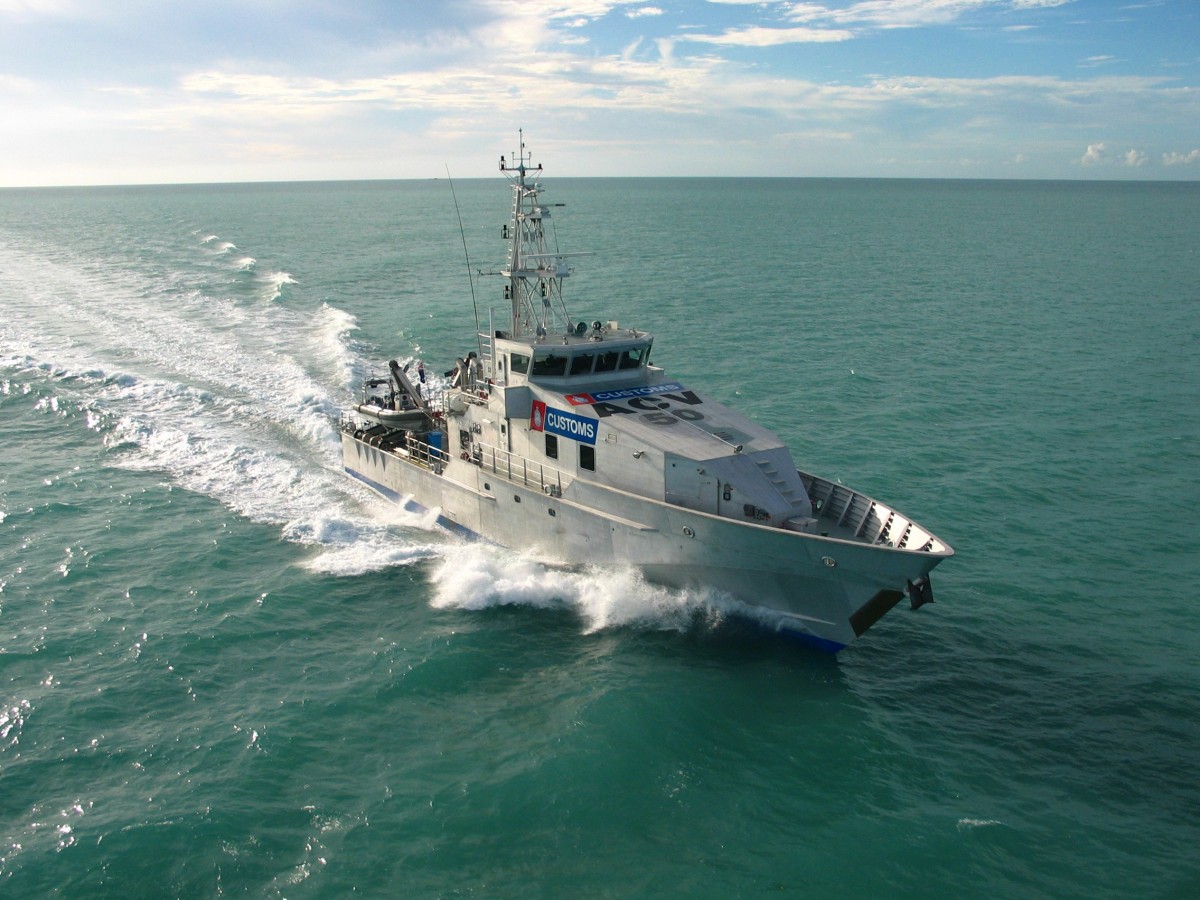 Bay Class Patrol Boat
ACV Arnhem Bay completed 279,118 nautical miles in its 3,627 sea days of operational service for the ACBPS. A total of eight 38m Bay Class Patrol Boats were produced by Austal and entered service with the ACBPS from February 1999, quickly proving invaluable in the agency's coastal surveillance, security and border protection activities, throughout Australia's waters.
The ACBPS are currently updating their entire patrol boat fleet with eight new 58m Cape Class Patrol Boats, designed, constructed and maintained by Austal Australia.
With the MMEA policing all of Malaysia's maritime zones, which includes over 4,900 kilometres of coastline and one of the world's busiest sea lanes – the Malacca Strait, Austal shall offer through-life capability management services to the Bay Class Patrol Boats, in order to maintain the excellent condition in which the MMEA received them.
-Ends-
About Austal
Austal is a global defence prime contractor and a designer and manufacturer of defence and commercial ships. For more than 25 years Austal has been a leader in the design, construction and maintenance of revolutionary ships for Governments, Navies and Ferry operators around the world. More than 250 vessels have been delivered in that time.
Ships
Defence vessels designed and built by Austal include multi-mission combatants, such as the Littoral Combat Ship (LCS) for the United States Navy and military high speed vessels for transport and humanitarian relief, such as the Joint High Speed Vessel (JHSV) for the United States Navy and High Speed Support Vessel (HSSV) for the Royal Navy of Oman. Austal also designs, constructs, integrates and maintains an extensive range of patrol and auxiliary vessels for government agencies globally, including the Cape Class Patrol Boat Program for Australian Customs and Border Protection. Defence vessels are designed and constructed in Mobile, Alabama and in Henderson, Western Australia.
Austal has been at the forefront of the high speed ferry market since the early days of the industry. Our market leading designs of high performance aluminium vessels have long been at the heart of Austal's research and development. Today, commercial ship construction is centred on our shipyard in Balamban, Philippines.
Systems
Austal has expertise in integrating complex systems into its ships, including ride control, ship management, and communication, sensors and weapon systems.
Support
Austal provides a wide range of support services, including through life support, integrated logistics support, vessel sustainment and systems support. These services are delivered through our global support network in the USA, Australia, Asia, the Caribbean and the Middle East together with partner shipyards worldwide.
Further Information
| | |
| --- | --- |
| Contact: | Austal |
| Phone: | 61 8 9410 1111 |
| Fax: | 61 8 9410 2564 |
| Email: | media@austal.com |