May 3, 2023
AUSTAL VIETNAM LAUNCHES 66 METRE HIGH-SPEED CATAMARAN FOR FRENCH POLYNESIA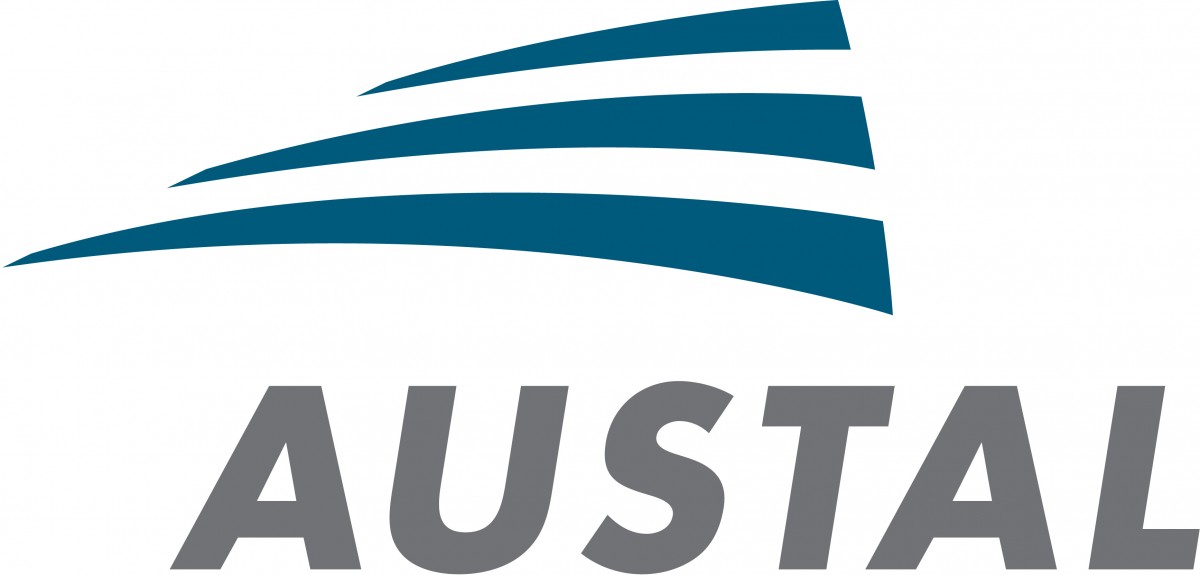 MEDIA RELEASE
3 MAY 2023
Austal Vietnam launches 66 metre high-speed catamaran for French Polynesia
Austal Vietnam has successfully launched a new high-speed catamaran built at the company's shipyard in Vung Tau for the Degage Group of French Polynesia.
The 66 metre 'Apetahi Express' (Austal Hull 425) is undergoing final fit-out, prior to sea trials which are due to commence in May. The vessel is scheduled for delivery in June 2023.
Austal Limited Chief Executive Officer Paddy Gregg said the new catamaran is a striking, yet practical design that adds further value to the company's extensive portfolio of high-speed commercial ferries.
"Austal's latest catamaran design offers operators an impressive looking vessel that is both highly efficient and flexible, with multiple indoor and outdoor decks for passengers and a large cargo space accommodating up to 16 tonnes for high-speed inter-island transportation.
"I know that The Degage Group, who have bought five ferries from Austal over the past couple of decades are excited about adding Apetahi Express to their fleet and introducing a superior service to their customers in French Polynesia; and we're delighted to be partnering with them on this project."
Austal Vietnam President Mark Dummett congratulated his team on the launch of Apetahi Express which is the 3rd vessel constructed at the shipyard since opening in 2018.
"The Austal Vietnam team have worked exceptionally hard to launch this new catamaran, for one of our most loyal commercial customers, The Degage Group and I congratulate them all on a job well done – the ship looks fantastic.
"We're looking forward to delivering the 6th ship from Austal to the Degage Group and seeing Apetahi Express sailing the beautiful waters of French Polynesia, soon."
The new Austal 'Passenger Express 66' catamaran features a length overall (LOA) of 66.4 metres, beam of 15.2 metres and draft of 1.8 metres. Over two passenger decks, the vessel can accommodate 574 passengers, with an additional 80 seats available on an external sun deck. Crew accommodation includes 7 two-berth cabins and 2 single-berth cabins. The vessel has four passenger access ramps and can carry up to 16 tonnes of cargo loaded via two cranes.
Fitted with four diesel engines and four waterjets, as well as Austal's renowned Motion Control System (including active interceptors and T-foils) and the latest MARINELINK-Connect program, the new ferry will have a contracted top speed of 35.8 knots and a range of up to 360 nautical miles (excluding a long-range tank, fitted).
Austal has previously designed and built five vessels for The Degage Group, comprising two 69 metre monohull cruise ships (Austal Hulls 172 and 173), a 56 metre vehicle passenger catamaran ferry (Austal Hull 266), an 80 metre vehicle passenger catamaran ferry (Austal Hull 201) and a 49 metre vehicle passenger ferry (Hull 421).
The new ferry is anticipated to commence operations between Pape'ete (Tahiti) and Vaitape (Bora Bora) in French Polynesia in July 2023.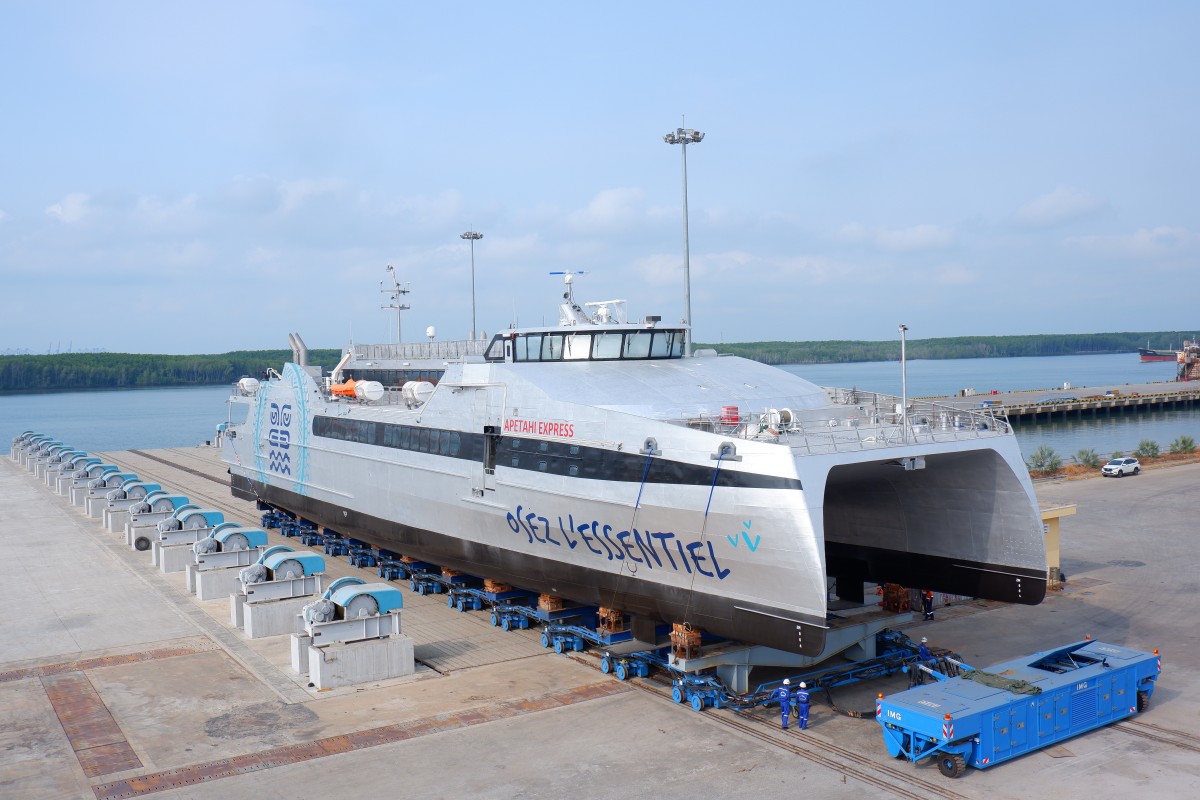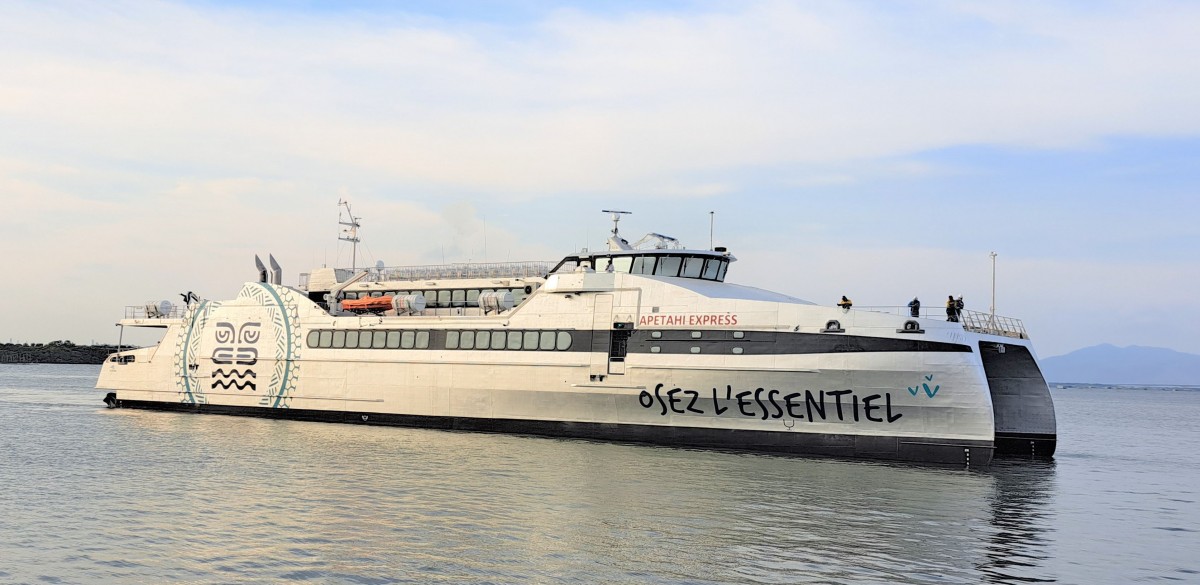 Austal Vietnam has successfully launched Austal Hull 425, "Apetahi Express" for The Degage Group of French Polynesia (Images: Austal Vietnam).
-ENDS-
Media Contact:
Cameron Morse
+61 433 886 871
cameron.morse@fticonsulting.com
Further Information
| | |
| --- | --- |
| Contact: | Austal |
| Phone: | 61 8 9410 1111 |
| Fax: | 61 8 9410 2564 |
| Email: | media@austal.com |